Taking the time to clean your home will help eliminate germs and the likelihood of pests sneaking inside. We've compiled some tips for cleaning spaces populated by bugs.
What plants are best for pest control? It's no secret that many of Maggie's Farm pest control products are formulated with natural plant oils as the active ingredients. Simply because they work!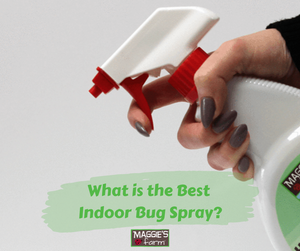 Not sure what type of pest control solutions you should be using for indoor pests? We have a perfect guide to help you select the best option from sprays, baits and traps. Learn tips and tricks from the professional so you can be professional with your DIY pest control.